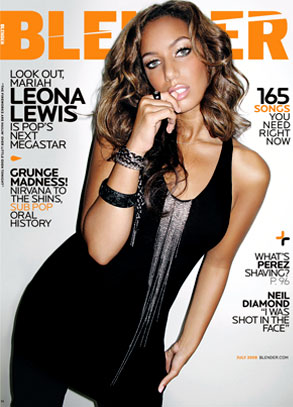 Leona Lewis may be looking a bit sexed up on the new cover of Blender, but she's no bad girl in the making.
In fact, the "Bleeding Love" hitmaker doesn't smoke, drink or wear leather or diamonds.
"When I was 18, I had a few glasses of Alcopop—they're bubblegummy drinks with a bit of alcohol—and it was gross," Lewis says. "I've tasted champagne, which is gross. And I tasted wine, which I don't like. I might be quite boring."
Boring, Ms. Lewis, has never looked so good.